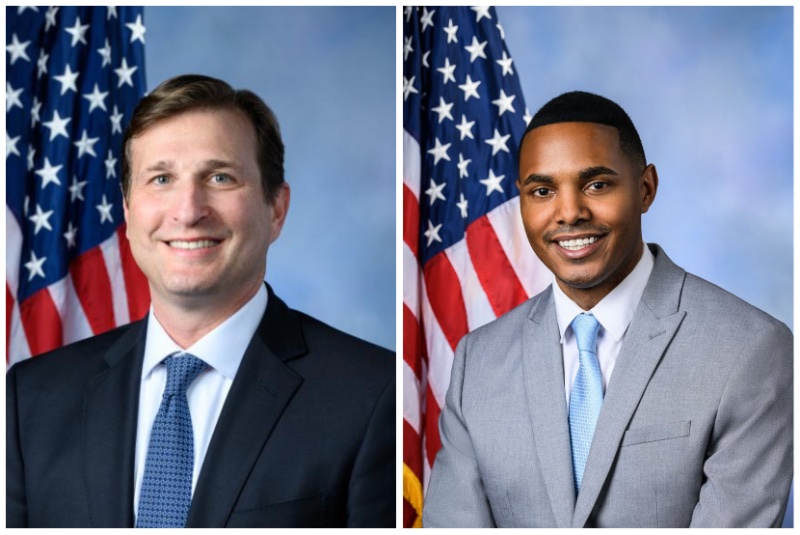 A pair of Democratic congresswomen have introduced a bill aimed at fining and punishing candidates for political office who lie about their resumes or biographies.
US Representatives Ritchie Torres (DN.Y.) and Dan Goldman (DN.Y.) introduced the "Stop Another Untruthful Office Seeker" Act, or SANTOS Act, named after the Republican congressman from New York George Santos, who has come under scrutiny after some of the claims he made — on the campaign trail, on his website and on his resume — were found to have been exaggerated or outright fabrications, according to an exposé in The New York Times last month.
Santos has been accused of embellishing parts of his biography, including his employment history and family history, including a disproven claim that he was a descendant of Jewish refugees who fled persecution in Europe just before World War II.
Santos allegedly claimed to have worked for Wall Street giants Citigroup and Goldman Sachs; having attended Baruch College, won a championship as part of the school's volleyball team while there, and graduated in the top 1% of his class, with a 3.89 GPA; being one of the first people in New York State to be diagnosed with COVID-19; have been a homeowner who lost money due to the pandemic-era moratorium on evictions; and having created an animal rescue charity, which was never registered in the state of New York as a non-profit organization.
As a result of his embellishments, as well as questions about his finances, source of income, and statements made in his financial statements that appear to show a rapid accumulation of wealth during the time between his 2020 and 2022 campaigns, Santos is currently facing a formal ethics complaint. filed with the Federal Election Commission and two separate investigations, one by the US Attorney's Office for the Eastern District of New York and the other by the Nassau County Republican District Attorney, investigating his finances and financial disclosures.
In addition to their bill, Torres and Goldman also previously filed an ethics complaint against Santos, demanding an investigation into the allegation that the rookie Republican congressman may have violated federal law by failing to file "timely, accurate and complete" financial disclosures. , according to Axios.
The SANTOS Act, as filed, would amend the Federal Electoral Campaigns Act of 1971 to require any candidate for Congress to submit additional information about their educational background, military service, if applicable, and employment history. Any candidate found to have violated the law could be fined $100,000, imprisoned for up to one year, or both.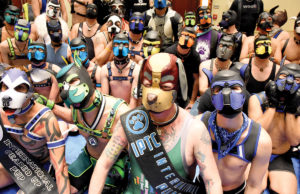 Trends
7 Things to Know About the Mid-Atlantic Leather Weekend
The law would take effect immediately after it is enacted and would apply to all federal elections held after that day.
"I am appalled by the extent to which George Santos has deliberately and continuously lied to the American public about every facet of his professional and personal life," Torres said in a statement promoting the bill. "Your deception of him is a stain on our Democratic process and threatens to corrupt the very institution that I am deeply honored and proud to serve. We must work to ensure our elected leaders are truthful and transparent with voters, and I remain as committed as ever to doing just that."
"The web of lies that George Santos used to defraud his voters is a threat to our free and fair elections, and we have an obligation to make sure nothing like this happens again," Goldman said in a statement. "His entire run for Congress was based on a disinformation campaign designed to mislead voters.
"Santos lied about this entire biography and resume, including religion, family history, education and professional experience," Goldman said. "I am proud to join my fellow New York Congressman, Ritchie Torres, in introducing this critical piece of legislation to safeguard the democratic process."