Soh what next? Where does Liverpool go from here? This was a season that was tantalizingly close to perfection. A goal less for Manchester City or a goal more for Aston Villa on the final day of the season and the league title would have been Liverpool's title. One less save from Thibaut Courtois and they would have taken the Champions League final into overtime. The quadruple has never been so close for a club and yet Liverpool did no better than draw level with Arsenal in 1992-93 and, with all due respect to Steve Morrow, John Jensen and Andy Linighan, no one talks about them as one of the greatest sides of all times.
Contexts change, of course. This is an extremely good team. Jurgen Klopp and the huge team of specialists behind him have created something extraordinary, an exciting side that has managed to keep up with Manchester City for less net transfer spend than Everton – even if they've only beaten them for the title once.
This city is a great team, but one that was put together at tremendous expense, from the training facilities to the backroom staff to the manager and roster. And City, unlike most previous mega investments in football, has been extremely cleverly engineered; In recent years there have been no ego signings, little wastage.
To stay within reach over six years with net transfer spend of just £200m is remarkable. And yet the financial structures that count against Liverpool in this regard when looking up also play to their advantage when looking down. They are among England's elite because of their history and the investment of Fenway Sports Group (which, lest anyone forget, a year ago was all too keen to jump on board the Super League project). Impressive as it is that they can continue to pursue City, there must be a feeling that they should be better than most Premier League players.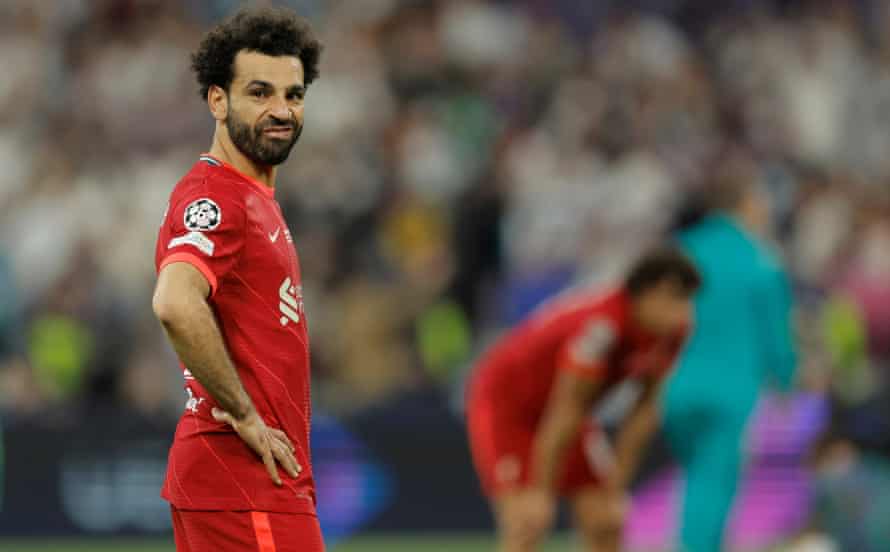 Klopp has understandably largely despised the domestic trophies in the past. Winning silver is important and they've had to beat City and Chelsea in the semis and finals this season, but pushing aside Shrewsbury, Cardiff, Norwich and Nottingham Forest is what they should be doing. And this brings us to one of the paradoxes posed by modern football and its finances: Liverpool's greatest achievement is not so much the trophies as staying in the league; it's less what they've gained than what they don't quite have.
Which leads to another point about size, which is that winning is part of size. Klopp's genius is clear. He created a (second) team in his image, was one of the two key figures who defined modern football and he did it in both the Bundesliga and Premier League with fewer resources than his closest rival. But it's strange how few finals he wins.
He lost six finals between 2013 and 2018. Despite Liverpool winning both the League Cup and the FA Cup that season, they have needed penalties in both cases (which Klopp must credit after he brought in neuro11, a German neurological company, to help); Getting 18 out of 19 penalties isn't definitive proof it worked, but it's a pretty decent clue). They didn't score in five and a half hours of play in the final; Klopp is too detail-oriented, too relentless in pursuit of an advantage, not to be at least a little worried, especially in the context of the other recent disappointments.
there is more Liverpool haven't beaten any of the other sides that have qualified for the league's top four this season. Could it be that their style of high-intensity turnovers is less effective against opponents who have more possession and are less likely to panic up front? Perhaps that's why Thiago Alcântara has become so important to Liverpool, as a player who can add that extra bit of quality, those deft touches that can unleash the best defences. The fact that Klopp played him from the start when there were so many doubts about his fitness, warming up separately from the other starters, suggests how indispensable he sees him; Given its ineffectiveness, that was probably a mistake.
The oddity of Saturday was how quickly the game settled into its pattern as both seemed to accept their roles. The impression was that Liverpool lacked a bit of precision and didn't quite have the panache that distinguishes them at their best. But the truth is, that wasn't much of a surprise.
Again, this is a problem of modern football, where the margins are so absurdly good for the elite, but Liverpool haven't felt quite at their best since the international break in March – a streak in which they have played 16 games, won and lost 11 only have one (and of the four draws, one was the FA Cup final which they won on penalties; one was in the second leg of a Champions League clash which they had already won comfortably and one was against City).
And again it was a case of Liverpool struggling to open top-flight opposition. This is a Liverpool who have the second highest total points to not win the league. They're absurdly good. But to be great, win the biggest prizes and beat City, they might just need a little more cunning.