The building at 205 South Adams St. gives James John the chills.
His great-grandparents must have passed the two-story duplex hundreds of times on their way to and from their farmhouse on the outskirts of town, John reasons. His grandfather lived in one of the units for a brief time and remembers visiting him and hearing him play the guitar. The building feels full of shared history.
Built in 1900, the structure came too late to see the rise of the railway, which leveled off in 1880. Still, Nueva Lisboa was by no means a quiet town. It had its own telephone exchange in 1900 and electrical generators were installed on the dam soon after.
It was the perfect place for someone to start over.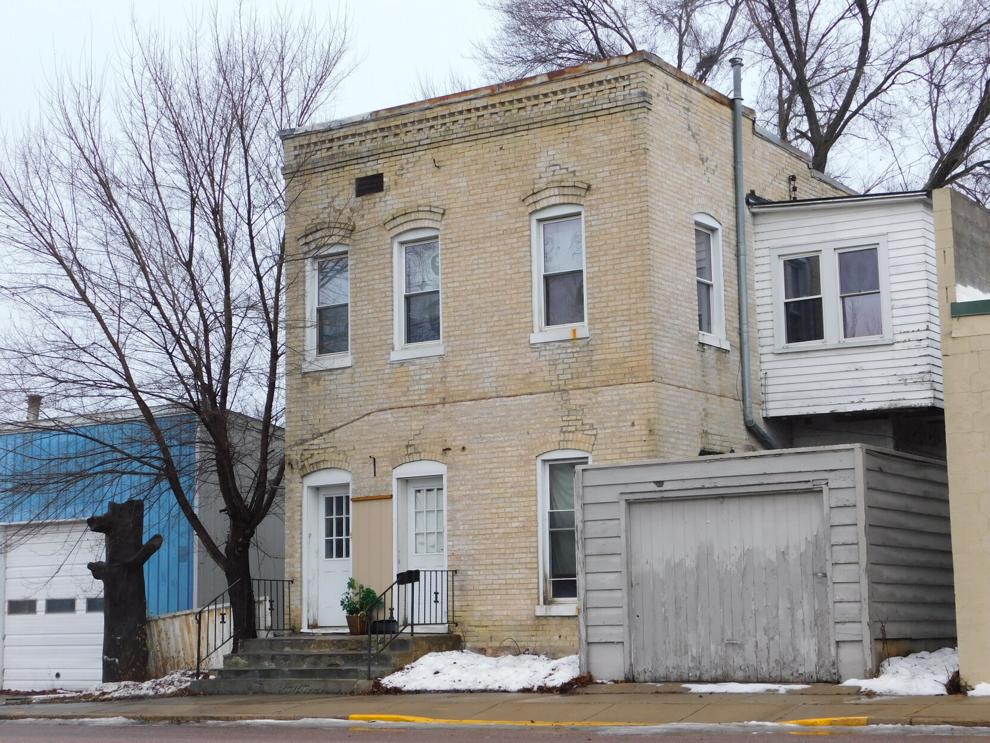 "Around 1923, my great-grandmother, Bessie Kimball, loaded her household belongings into a boxcar and, with her two young children, moved to New Lisbon, where she purchased a small farm," John said. "That property has been in our family for about a century."
John is not looking for new beginnings. Instead, he is recommitting to the area. His family continues to farm and fish on his great-grandmother's farm, and now they have a new property to maintain.
The La Crosse business owner signed paperwork for the modest apartment building with his wife at the Bank of Mauston on Jan. 3 before meeting outside 205 S. Adams. His goal from him? Completely update the duplex and transform it into modern, affordable housing that the "friendly city" can be proud of.
The couple paid $2,000 on top of the sale price to make sure their vision came to life.
"I saw it for sale a couple of months ago, and right away, I knew I had to have it… I'm probably a goofball, but this place just draws me in," John explained.
While the home's exterior is quaint, with pale brick arching over white doors and window trim, the apartments' interior is a different story.
Dated wood paneling, stained sloped ceilings, and haphazard repairs dominate the century-old living spaces. In some areas the walls and floor are crumbling. However, the structure still has solid bones. The trim that is intact is certainly impressive; what's under the carpet and faded linoleum could be hardwood.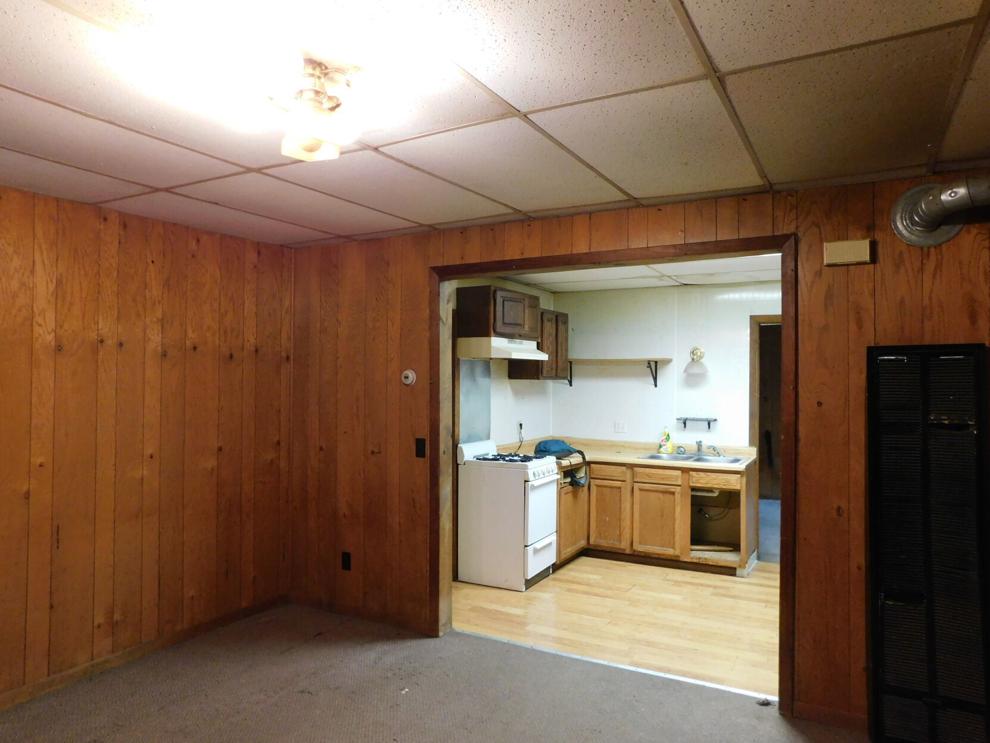 "The first time I came here, I wasn't sure about this place. But now I've heard all kinds of stories about it," said Ran, John's wife. He took a moment to study a window that rises from just above floor to ceiling, a potential focal point in what will soon be a breakfast nook. "It's really great".
John believes the building will retain much of its exterior charm. Some gardens, awnings and a new railing are in order. He has already assembled a team of Amish shopkeepers, friends and co-workers who will be demoing and renovating the property in the coming months. John promises that the group is an "A-team" with a wide range of talent that will benefit the project.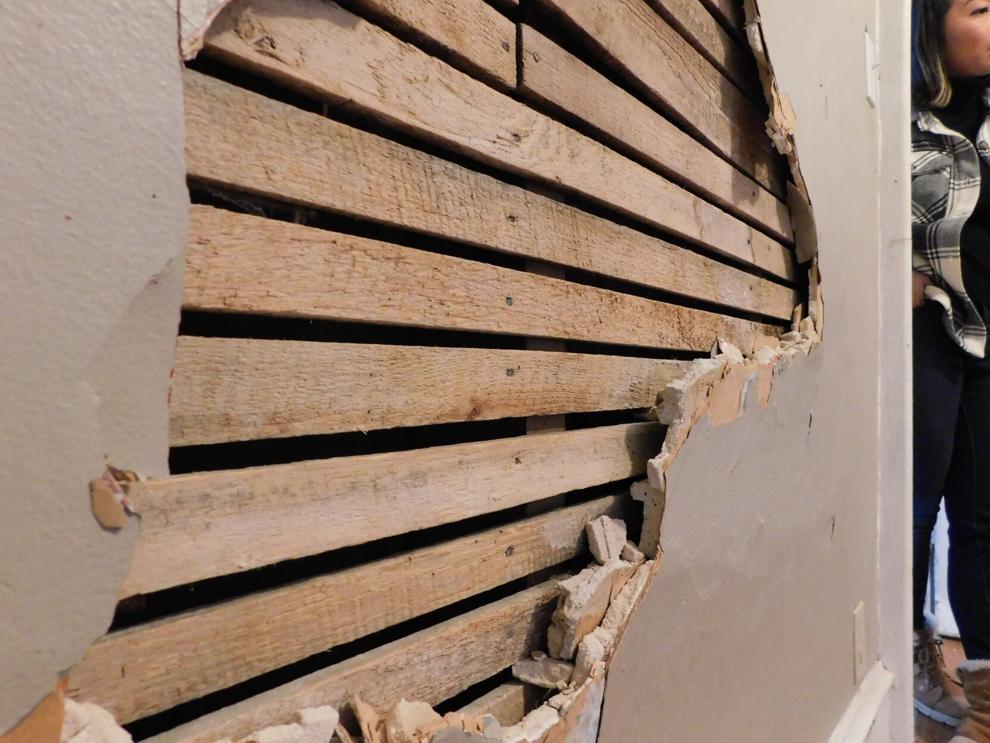 When the renovation is complete, he hopes the space will provide an opportunity for families and young professionals to get their own start in New Lisbon for years to come.
The two apartments could be available for rent from May.
"I want to leave the world a better place in my own way. What better way to do that than by providing quality, affordable housing to the community I love so much?" John reasoned.
"It's interesting to think about this circle of life, tilling the land that my great-grandfather worked and leaving footprints that (my children's) grandchildren will come to know as their inheritance."