Even more amazing, they have held their value quite well compared to many more serious altcoins and are even positioned to have their own utility-based ecosystems.
In a previous article, we explore why metaverse land and NFT could be a less risky portfolio than "safe" assets like ETH and BTC. Are people too quick to discard memecoins?
Here's a closer look at what memecoins are and why SHIB and DOGE may have more of a future than you think.
Memecoins after the crash
Memecoins are digital assets that are based on popular internet memes. For example, the most well-known meme coin is DOGE. Shiba is a spin-off based on a Shiba Inu dog. SHIB and DOGE are two of the most popular memecoins in the world of cryptocurrencies.
The top 15 coins by market cap are shown in the figure below from CoinMarketCap on July 24, 2022. As you can see, SHIB and DOGE are ranked 10th and 14th, respectively.

Largest market capitalization (Coinmarketcap.com)
More importantly, we also have a monthly breakdown of the average position of DOGE and SHIB from January to July 2022 in the largest market cap rankings. It is notable that it maintains its position within the top 15 as shown in the screenshot below.


Footprint Analytics – Memecoins in bear market 2022 (footprint.network)
From January 1 to July 24, DOGE fell from around 24 billion to around 8 billion, and SHIB fell from around 11 billion to around 5 billion. Both memecoins have stood their ground, unlike previous crypto lockdowns in 2018 and 2014, where most cryptocurrencies would be gone forever.
In fact, both SHIB and DOGE did not see the largest price decline among the top 15 cryptocurrencies during this 2022 bear market. The chart below shows year-to-date (YTD) price performance, through July 24, 2022.

Footprint analysis – memes vs Alts Token Price: Equal Margin
There are a few reasons for this year's market crash that affected SHIB and DOGE. One of the main reasons is that cryptocurrencies are strongly correlated to Bitcoin in terms of price action. Also, Bitcoin has a four-year tendency to crash right after a massive spike in price. 2022 is that year as in 2018 and 2014, and it is compounded by a historic round of monetary tightening to control record inflation.
On May 7, 2022, another major crypto bear market event took its course with LUNA and its fall of the UST stablecoin. This current crypto event sent shock waves to crypto investors and traders, as well as FUD fuel to the naysayers and skeptics of the blockchain world. This event caused Bitcoin to lose more than 11% for the week, with the entire cryptocurrency market following suit.
fundamental analysis
Despite the negative news in the markets, the fundamental indicators have shown positive signs in both SHIB and DOGE.
According to the latest analysis of CoinGecko.comThere has been a strong and growing community of DOGE investors throughout much of 2022. You can see that the number of Twitter followers and Reddit subscribers has grown steadily.
The fascinating thing is that memecoins are not only surviving the crypto winter, but their community is growing.
See the figure below.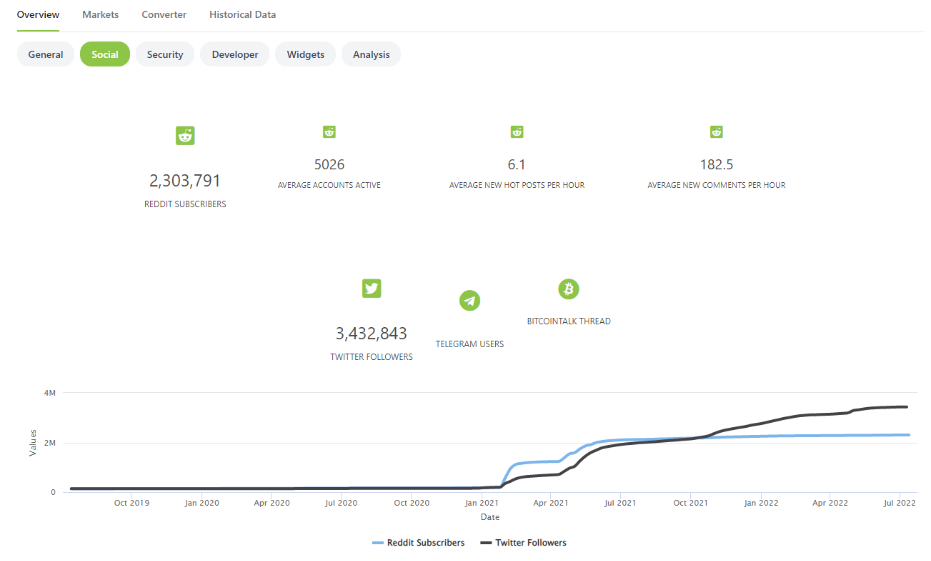 We can notice the same for SHIB as well. The figure below from CoinGecko.com illustrates that despite the bear market, there is a strong expanding community for SHIB.
Reddit and Twitter subscriber numbers have been on the rise for much of 2022. It's also worth noting that SHIB is much younger than DOGE, as SHIB was founded in 2021.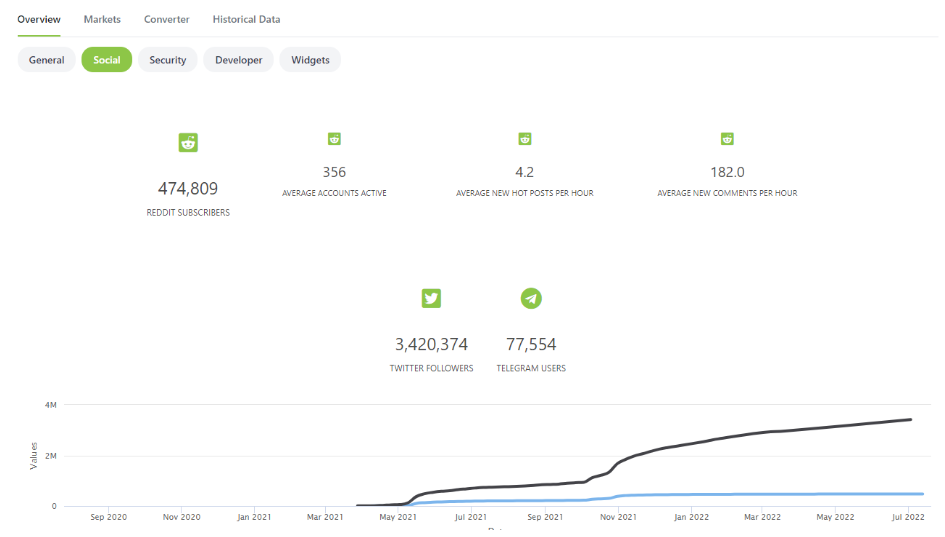 Next, we can take a look at the number of SHIB wallets over the course of three months. The interesting thing is that the number of wallets for SHIB holders is increasing exponentially.
In April 2022, the number of wallet addresses was barely a million. Fast-forwarding to July 2022, we can clearly see that the number of wallet addresses reached 1.2 million, which represents a growth of 200,000 wallet addresses in a span of three months.
The growing number of wallets is another indicator that SHIB remains a popular crypto asset among investors.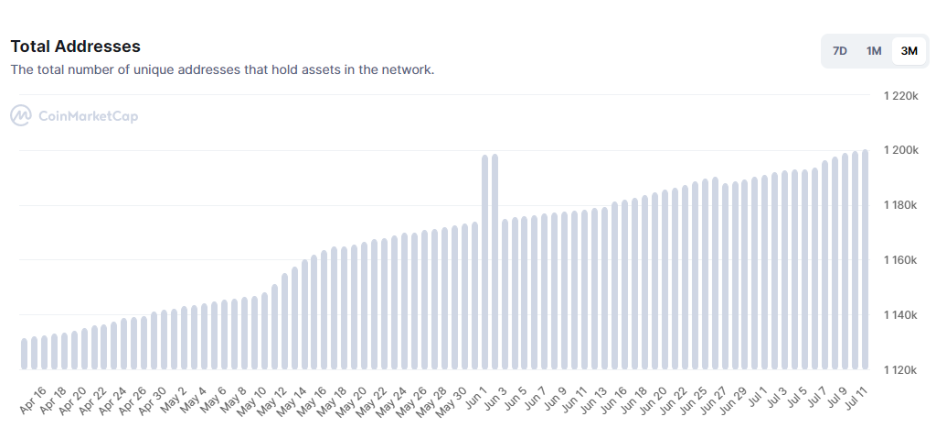 Current events for SHIB and DOGE
By definition, memecoins are meant to be fun, but the evolution of SHIB and DOGE has introduced their use cases to the world. Here are some important events for SHIB and DOGE as of 2022:
DOGE
The Boring Company, owned by Elon Musk, announced

will accept DOGE payments for your underground public transportation in Las Vegas.

According to Coinbase, Dogecoin

also be accepted as payment

for enterprise trading solutions.
SHIB
A leading developer

announced in early July

that

Shiba Inu intends to launch a stable coin

.

For its Shiba card collection game and other platforms, Shiba is launching a new currency called $TREAT.
conclusion
Both SHIB and DOGE have continued to hold value despite highly volatile conditions in crypto and have expanding user and holder populations.
In addition, today shows that companies are still interested in collaborating with these memecoins. From the numbers in the data and analysis, we can see that memecoins could become much more than a joke.
July 2022 Mike
Data source: footprint analysis
Disclaimer: The views and opinions expressed by the author should not be considered financial advice. We do not give advice on financial products.