The expected return in person of Star Wars The celebration began in grand style. A massive 90 minute presentation of everything that happens in the way of Lucasfilm. Lucasfilm Studio Showcase gave us updates and first glimpses at a number of new live-action series, and maybe even a few movies. We have Andor, Ahsoka, the mandalorian third season, Star Wars: Skeleton Crew and of course Obi Wan Kenobi which will premiere Friday on Disney+. Whether it's a show or a movie in a galaxy far, far away, we learned about it in this showcase! Y Willow, also. It is not Star Warsbut hey
Obi Wan Kenobi
There's nothing new here to report as the show premieres for everyone on Friday, but the cast took to the stage to give everyone a nice hello. Plus, people who attend will be able to watch the premiere episodes a few hours before they hit Disney+. So hey, fun for them.
Andor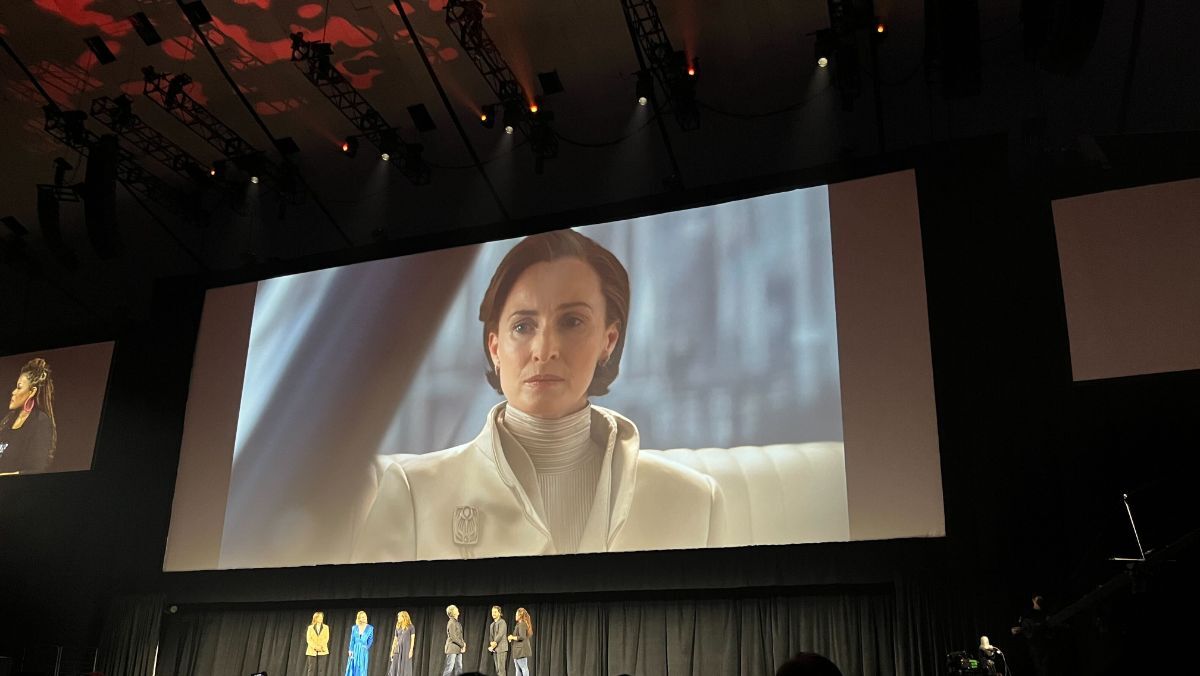 The first big news was for the upcoming series. Andor which centers on the early days of the Rebellion with main hero Cassian Andor (Diego Luna) working as Mon Mothma's (Genevieve O'Reilly) 007 for M. They released a preview of the series, which will premiere on Wednesday, August 31, 2022. Only one episode? Not stupid! Two! Two premiere episodes!
Oscar-nominated and Emmy-winning composer Nicholas Britell (Moonlight, Succession) will serve as Andorthe composer of .
Synopsis:
The "Andor" series will explore a new perspective on the Star Wars galaxy, focusing on Cassian Andor's journey to discover the difference he can make. The series presents the story of the growing rebellion against the Empire and how people and planets became involved. It is an era filled with danger, deception, and intrigue where Cassian will embark on the path that is destined to make him a rebel hero. Diego Luna returns as Cassian Andor and is joined by cast members Genevieve O'Reilly, Stellan Skarsgård, Adria Arjona, Denise Gough and Kyle Soller. The executive producers are Kathleen Kennedy, Sanne Wohlenberg, Diego Luna and Michelle Rejwan. Tony Gilroy is the creator and showrunner.
Willow
A real no-to-Star Wars energy here, but we're no less excited for Lucasfilm's follow-up to the fan-favorite 1988 movie. Willow. Ron Howard and screenwriter Jonathan Kasdan met on the set of Solo: A Star Wars Story and that led to their collaboration on a Willow T.V. series. The one and only Warwick Davis took the stage to present the first trailer for the series, which will premiere on Disney+ on November 30, 2022.
According to the official synopsis:
An epic period fantasy series with a modern sensibility set in an enchanted land of breathtaking beauty. "Willow" features a diverse international cast with Jonathan Kasdan, Ron Howard, Wendy Mericle, Kathleen Kennedy and Michelle Rejwan serving as executive producers. The story begins with an aspiring wizard from a Nelwyn village and a little girl destined to unite the kingdoms, who together help destroy an evil queen and banish the forces of darkness. Now, in a magical world where goblins, sorcerers, trolls and other mystical creatures flourish, the adventure continues, as an unlikely group of heroes embark on a perilous quest to places far beyond their home, where they must face their inner demons and find themselves… Come together to save your world.
the mandalorian Season 3
People who attended the exhibition could see a small sizzle by the mandalorian the third season, although they have not released it to the public. It evidently represented a number of things, including the meeting with the Armorer, the meeting with Bo-Katan, and the meeting with Greef Charge. Mando says, "I am going to Mandalore to be forgiven for my transgressions." Dr. Pershing in hiding, Peli Motto, Carson Teva in an X-Wing uniform, and Bo-Katan sitting on Mandalore's throne. Surely that won't lead to anything bad, right?
the mandalorian the third season will debut in February 2023.
Ahsoka
Even less new information about Ahsoka. The panel featured a brief greeting from star Rosario Dawson in her costume. The creators are still working on the show, so she will definitely come out later.mandalorian. Sometime in 2023.
Star Wars: Skeleton Crew
The biggest new news is that there is another new show in the works! it was MCU Spiderman Director Jon Watts evidently walked away from the Fantastic four film to produce (and probably direct) the new series Star Wars: Skeleton Crew. It will star Jude Law and it will be "Amblin-esque." Executive producer Dave Filoni said that it stars children but is "as much for children as it is for The Clone Wars." That's pretty significant considering The Clone Wars it ended with the slaughter of hundreds of Jedi. Funny!
We know skeleton crew takes place in the same period of time as the mandalorian, boba fett bookY Ahsoka. So, firmly post-Empire, pre-First Order territory. The series will also premiere sometime in 2023.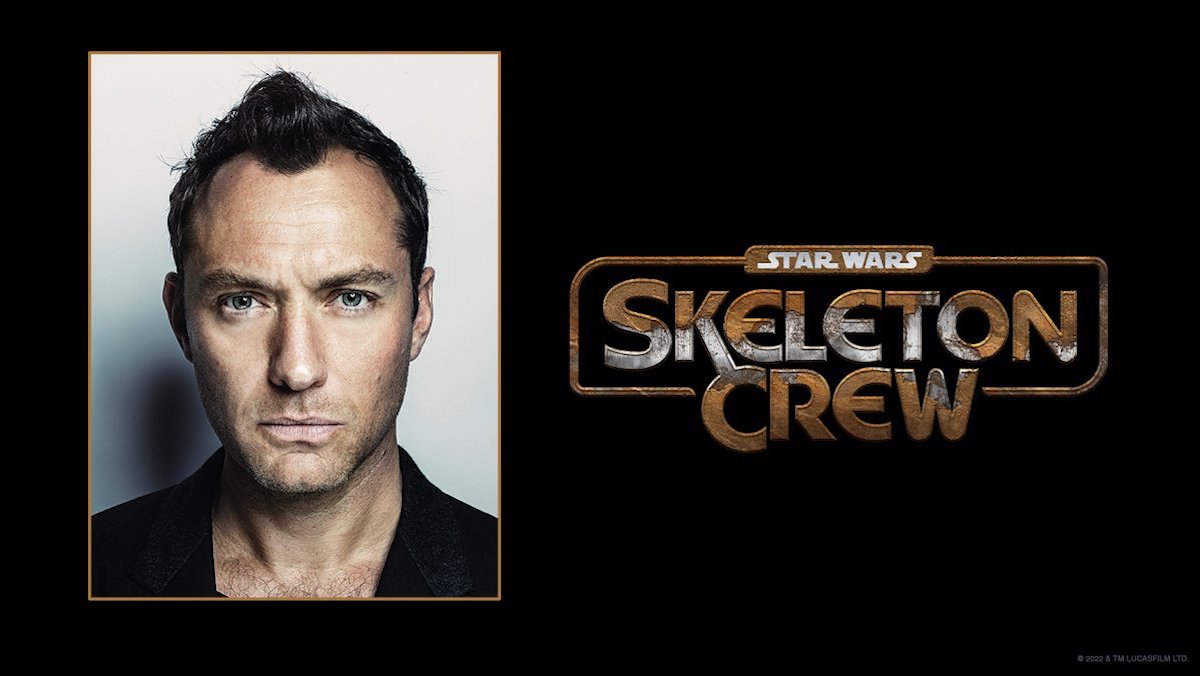 indiana jones 5
And finally, Harrison Ford came onstage (to deafening applause) to say that the film is almost done and that John Williams (the legend) will compose the music. Williams was also in attendance, directing the new Obi Wan Kenobi theme and the Indiana Jones theme. Guy just turned 90 in February. Nothing really new in terms of news, but we do know quite a bit, and the movie will be released on June 30, 2023. They also shared this really cool teaser image.
And there you have it! Much Star Wars but like many other things. And that's just the first day of Star Wars Celebration. What will the rest of the weekend hold?
Kyle Anderson is the senior editor at Nerdist. You can find his film and television reviews here. Follow him on Instagram and Letterboxd.