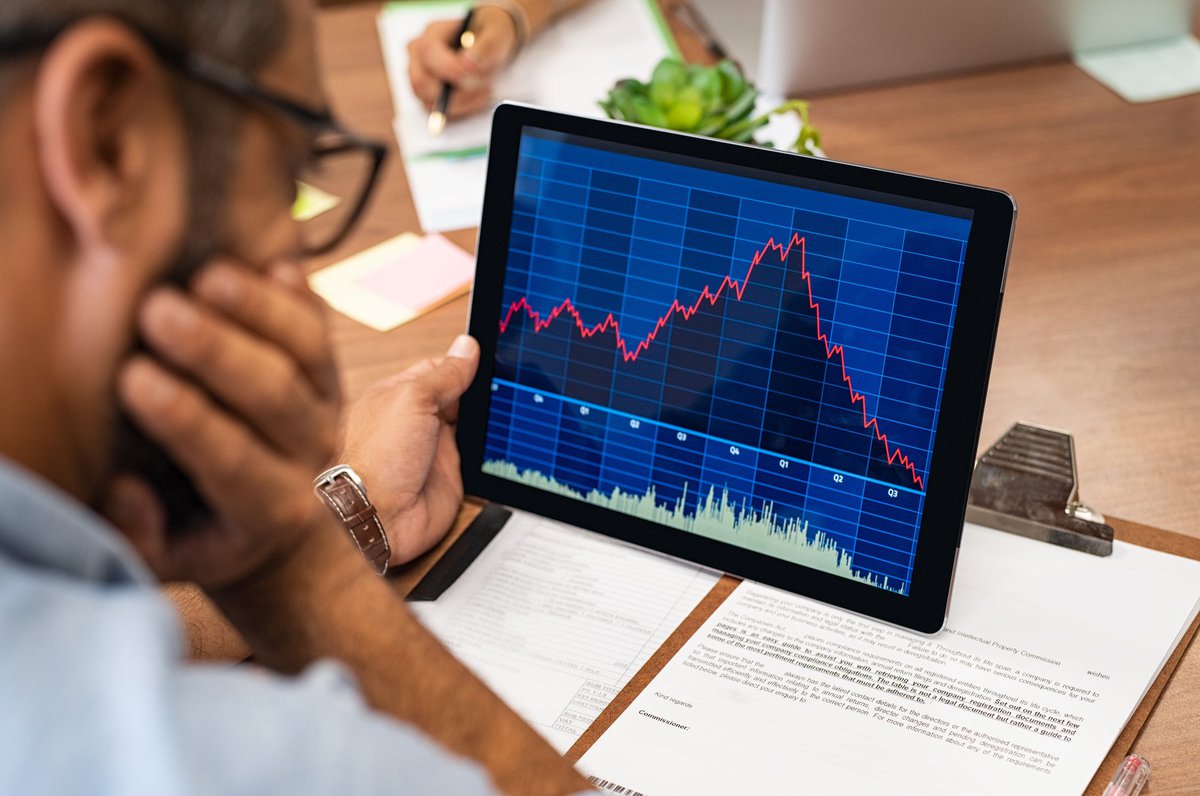 Consumers and investors are likely to experience more money malaise with another record inflation figure.
---
Key points
The US Bureau of Labor Statistics released official data this morning showing June's inflation rate was 9.1% higher than a year earlier, beating estimates by economists and financial experts.
As a result, the entire cryptocurrency market fell 3% and all digital assets in the top 100 crypto rankings by market valuation were down at the time of writing, according to CoinMarketCap.
---
Last month's official inflation rate beat economic estimates, setting a new record not seen since 1981. This morning, the US Bureau of Labor Statistics announced that the consumer price index, commonly known as the inflation rate , increased by 9.1%. in June compared to June 2021, representing the largest increase in 40 years.
Although that surge was a surprise, its negative impact on the faltering cryptocurrency market is not. At the time of writing, the valuation of the entire digital asset class is down more than 3%, while each of the top 100 cryptos is also trading in the red on cryptocurrency exchanges, according to CoinMarketCap. In fact, the most valuable cryptocurrency, Bitcoin, has fallen more than 4% since government figures were released today.
What it means for consumers: cryptocurrencies and others
This larger-than-expected increase in the price of everything, including food, rent, and gasoline, will undoubtedly force the Federal Reserve to continue its aggressive monetary policies. Last month, the Fed announced a 0.75% hike in short-term interest rates to try to curb runaway inflation. The Fed also raised the possibility of another 0.75% hike this month to try to curb inflation and stem the slide into a possible recession.
It is worth noting that the total volume of transactions on cryptocurrency exchanges increased by almost 14% during the last 24-hour period. That could be a sign that people are exiting the cryptocurrency market or possibly an indicator of serene investors buying digital currencies cheaply. Regardless, current macroeconomic conditions don't hold much in the way of positives for ordinary citizens trying to make ends meet.
Win a $50 bitcoin bonus
Our updated list of the best cryptocurrency apps for 2022 is packed with the best picks in their class. The cryptocurrency apps that made it to our list include perks like $0 commissions and a selection that offers a $50 bitcoin bonus. Check out the list here and start your crypto journey today.
Get the best picks